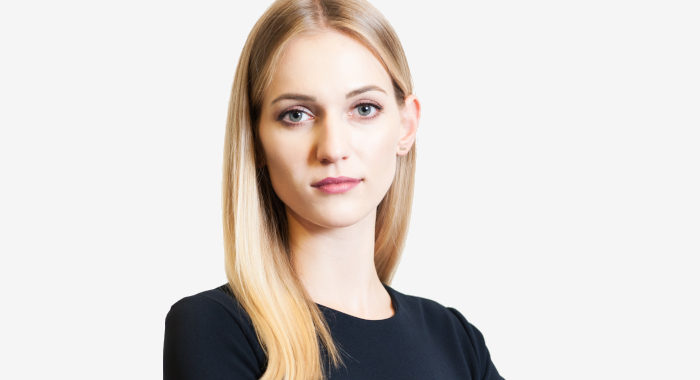 Barbara Śmiałkowska
Trainee Advocate
Contacts
barbara.smialkowska@korolko.pl
She graduated from the Faculty of Law and Administration at the University of Warsaw. Currently she continues her studies at Master droit des affaires francais et europeen – French and European Business Law, which are organized by the University of Warsaw in cooperation with the University of Poitiers.
In January 2020 she will start her advocate apprenticeship at the Bar Association in Warsaw.
She has gained her professional experience working in law firms dealing with criminal law and civil law in Warsaw and Wrocław.
In our Law Firm she takes actions in the field of commercial law, as well as broadly understood civil law. She is also interested in criminal law, criminalistics, human rights and labour law.
Foreign languages: French and English