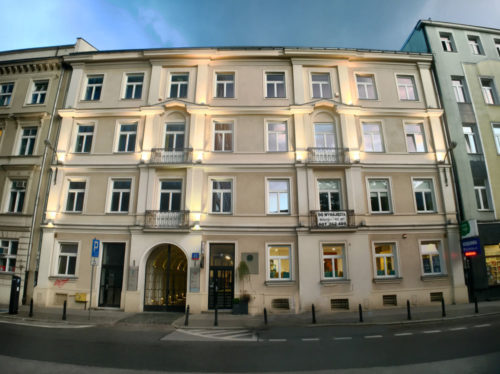 Piotr Korolko Law Firm is an independent Polish law firm, present on the market in Poland since 1992.
Our offer is addressed first of all to business entities. Natural persons will also find an interesting proposal with us.
Our paramount value is the quality of services, the high level of expertise, creativity and openness to people and ideas. We strive to create a friendly atmosphere, which allows building partnership-based relations.
We offer to our clients extensive knowledge, experience, and efficiency.
Our extensive knowledge endows us with the ability to execute innovative, unparalleled, and creativity-intense projects.
We have delivered a great number of tough projects, gathering experience and collective expertise; all of that can be applied to the execution of further projects.
In numerous areas of our specialization we have developed procedures which facilitate our efficiency; our clients are delivered the end product quickly and at inexpensive costs.
We would like to provide to our clients optimal solutions, which will be of help to the projects pursued.
We strive to build long-term relationships with our clients. In pursuit of that, we are supported by the following principles, which we adhere to rendering our services:
The client must be provided with an optimal solution in reasonable time,
In order to give the client good advice, one should understand their business,
We value clear message; the client does not need to be a lawyer to understand us; we know their industry and speak their language,
Our actions must be transparent and honest, and the ethical values must be respected,
We wish to work with clients who expect us to deliver knowledge and experience, but not connections or cliquishness,
The client must be provided with a service of the decent quality and at a reasonable price; we do not aim at maximizing our gain; all our actions always allow for cost optimization on the part of the client,
Our actions must be comprehensible and clear to clients,
We are open to people and ideas,
Our team is the pivotal asset of our Law Firm; we strive to build mutual relations on the basis of respect, honesty, and work and life balance,
Professional development and increasing our expertise is our duty.
The group we created, which comprises lawyers, patent attorneys, and business advisors, enables us to combine our competences, thanks to which we are able to provide our clients with services of a much higher level of expertise, in a manner that is both comprehensive and multidimensional.
Now, we analyse individual problems from a number of different angles. Such approach makes us capable of delivering optimal solutions, ensuring that all aspects of clients' activity are factored in and the expectations are maximally met.
The power of our group is particularly of service to entrepreneurs who on a daily basis struggle with problems related to their market operation, who launch new products, or develop business strategies according to the given market considerations and competitors' activity. We support them in the course of such projects by providing solutions and rendering legal protection, in particular within the area of intellectual property.
Nonetheless, we do not limit our performance only to commercial law or industrial property rights. We pursue specialisations which may not seem directly linked to business, but are likely to provide considerable support to entrepreneurial activity. By way of illustration, the areas of civil, family, and inheritance law are worth mentioning. Enterprise owners, especially family business owners, are well aware how crucial it is to ensure that all issues related to succession and property rights distribution within the family are duly settled.
Get to know our team >>